P.O.W.E.R.S. WOMEN'S Network
Click Here for the online Form
Name: _______________________________________ Phone ( ) _______________________
Address: ___________________________________ City: ________________________________
State: _______ Zip: ____________________ Cell Phone: __________________________________
Email Address: ____________________________________________
Business Name: ____________________________________________
Comments / Notes: ___________________________________________________________________
___________________________________________________________________________________
I would like more information on:
Newsletter [ ]
Meeting Dates [ ]
Become A Division Representative [ ]
Special Need Coordinator [ ]
Membership [ ]
Volunteer [ ]
A Community Based Non-Profit Organization
P.O.W.E.R.S. NETWORK INC.
P.O. BOX 191340
LOS ANGELES, CA 90019
For more information call 323-731-9300
or email us at powers9@ix.netcom.com
Click Here for the online Form
SUBDIVISIONS
P.O.W.E.R.S. WOMEN NETWORK
PROJECT GUARDIAN ANGEL
MENTORING PROGRAM
POWERS UP COURSE!
---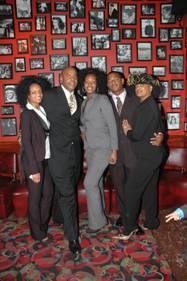 Who? What? Where?
WHO IS P.O.W.E.R.S.
P.O.W.E.R.S., NETWORK INC., is an organization lending support to women entrepreneurs in which women network and invest in each other. Women working together utilizing their skills, talents and ideas to build independent and structured businesses. Working toward self-empowerment.
WHAT IS THE PURPOSE OF P.O.W.E.R.S.
The purpose of P.O.W.E.R.S., is to help women and young people establish their own business by getting hands on experience in their chosen fields, so when venturing out on their own they are already comfortable in knowing their ability to perform. We will achieve this by methods of workshops, seminars, expos, special events and networking opportunities. Helping each woman to stay focused on their goals, and helping to put your business plan into action, is our business.
P.O.W.E.R.S. MEMBER QUALITIES: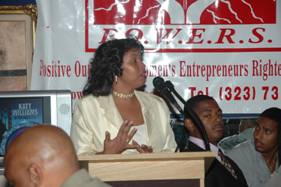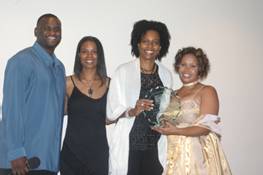 Thank you for your interest in POWERS/PGA, we wish you all the success in your business endeavors, and hope we can help you through motivation and empowerment. Building quality entrepreneur businesses that work together for the good. This is part of our goal. Let's learn to soar like eagles. Let's not forget to help a young mind.
Treasure Owens, Founder/CEO
Mission Statement
POWERS , MISSION is to change the vary way women working together is perceived. Utilizing and focusing on women from all walks of life. Building an umbrella of strong entrepreneurs and leaders to help build a better future for our kids through education and mentoring. We propose to develop women toward independence and self-motivation.
---
P.O.W.E.R.S. Member Benefits
| | |
| --- | --- |
| Business Plan Guidance and Assistance | Consultant Services |
| Special Event/Networking Planning | Grants and Loan Guidance |
| Incorporating Non-Profit 501C3 | Real Estate – Notary Service Assistance |
| Non-Profit Management | Grant Writing Assistance |
P.O.W.E.R.S. Members Qualifications
Complete membership application or email us at powers9@ix.netocm.com or visit us on the web at www.powerstreasure.com
Submit a paragraph outlining your area of interest.
Describe your business and/or goals
Pledge a commitment to be an active member
Attend P.OW.E.R.S. Conferences, meetings, seminars, etc.
Open up a P.OW.E.R.S. NETWORK PROJECT GUARDIAN ANGEL DIVISION IN YOUR AREA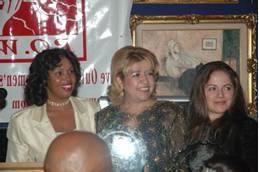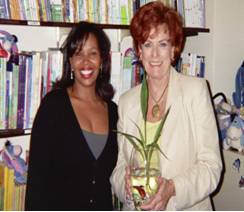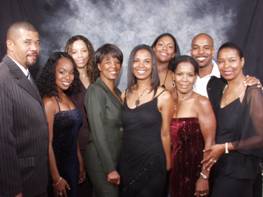 Youth
Join "Project Guardian Angel Mentor Program"
You will be able to become a part of all activities and workshops to become young entrepreneurs. If you can dream it, then you can achieve it.
☻Mentor Progam
☻Young Inventors Workshop
☻Annual Toy Drive
☻Annual Talent Showcase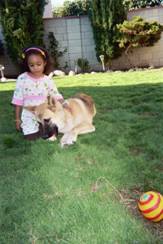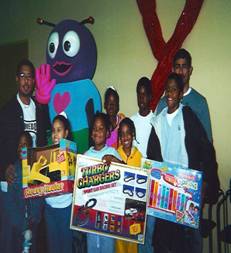 Services/Annual Activities
Services
Real Estate, Notary, Event Planning, Incorporating Non-Profits, Nonprofit Management and Consulting, Grant Writing, Entrepreneurial Workshops, Seminars, Lectures, Website design, Newsletters
Annual Activities
POWERS Women Recognition Awards
Women In Ministry Awards
Young Inventors Workshop
Holiday Toy Drive
Focus on the Family Luncheon
Women In the BAHAMAS SUMMIT
Past & Present Sponsors: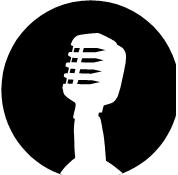 Wells Fargo Bank
Broadway Federal Bank
1st Mortgage Home Loans
Realty Executive Westside
eSportsinstruction.com
Jack's Fitness & Training Center
Prieto Trophies Awards
Love Pie
Tasty Q Bar0-Be-Que
Woody's Bar-Be-Que
Subway
Ralph's
Century Housing
National Alliance of African American Athletes ( Watkins Award )
---
Order Products
T-shirts 16.99

You may purchase products for fundraising events for your school, church, business or neighborhood parties.

Call For More details:

(323)731-9300

Email: powers9@ix.netcom.com